POSITIVE HERBS

,

We are a herbal practice based in Sidcup, Kent (London Borough of Bexley),  a husband and wife team, Marie and Roger Thomas.  We provide a personal professional service using herbs and herbal preparations, tailored to your requirements, providing you with the natural way.  Contact us on 07428 477275 or herbal-apothecary@outlook.com
The Practice has been going for 20+ years and the name still  reflects the way we wish to work and be involved in Herbal Medicine. We have both sworn the Hippocratic oath and respect the clients privacy. Also we both find herbs very beneficial  in daily life.
With Herbal consultations carried out by Marie Thomas B.Sc (Hons), Member of the College of Practitioners of Phytotherapy, Dip. Phyt. who is fully insured for her work with clients. Marie keeps up-to-date with the latest developments by attending seminars and workshops, to be able to provide clients with the best possible care and advice. Herbs have multi actions, so it is important to get professional advice from a practitioner like myself, to get the best out of the use of herbs. We use the BNF in our work  to understand how and what the drugs are, and use the newsletter service , the link is enewsletter@bnf.org

We use the MHRA updating service to know about any drug and or herb  interactions or problems, to remain in the "know".  UPDATE. The MHRA has now moved to become part of www.gov.uk, with even more available information, it is all in one place now and easy to find.
Here is the new link for the MHRA;- www.gov.uk/government/organisations/medicines-and-healthcare-products-regulatory-agency.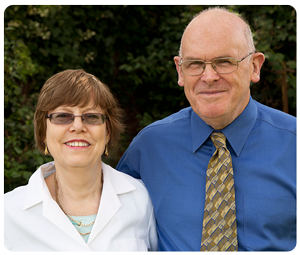 Roger (Member of the BHMA) keeps the practice working by ordering in the stock requirements for the  company,  keeping the accounts up-to-date and CORRECT INFORMATION on our web-site.  Then when required,  makes creams or ointments for client requirements, sends off batches  of new preparations for testing, to know they comply to the highest standards.    Also much time is spent on step trials to improve cream and ointment formulation, which includes spending many hours finding safer ingredients, to make the preparations better in application and safer in the long term….With time, the innovation brings about safer,  more natural  creams, that give proper protection for the persons skin, and to be h0nest , it is a love affair with making something special, that pleases the user.
So there is always something to do.
I also have a great interest in codes, because I have been a Practitioner of the I-Ching for 45+years, using the old method with 49 stalks of Yarrow…………..

and it proves to be correct, as it always has been………………. using the old long method.
+     filling capsules to requirements
+     making tinctures , that are now unobtainable.
+      making glycerils for clients who cannot use alcohol tinctures
+      making  other preparation, including proper body butters to clients  requirements
TECHINICAL INFORMATION.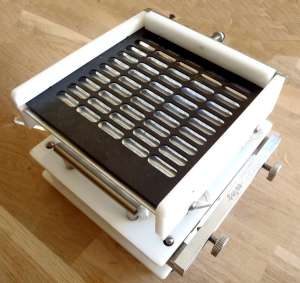 CAPSULES TO CLIENTS REQUIREMENTS
We  use a professional capsule filler and must admit it makes capsule filling easy  and fast, so that we can keep clients supplied  easily, especially when they need them in a hurry…. when clients have forgotten to order them. Since the implementation of the Human Medicine Regulations, unlicensed  and "finished" products are no longer  available. We are now supplying our clients with lots more capsules filled with the required herb powders and mixes that they require, easily from our extensive stock.

UK LEGAL NOTICE  All herbal products must be be authorised and licensed in shop outlets which has increased  the costs.

CREAM & OINTMENTS……………..
We have been building creams and ointments for over 20 years and we have moved with  the times and what our clients require, that being natural protection, and safe as possible. The ingredients that we now use have changed  with time, but the modern mass production method uses of lots of mineral oil and chemicals, that are not good for skin protection. We have have moved to making thoroughly balanced natural cream that are fit for purpose and protect with natural ingredients Even our preservative is positively safe and natural. Our clients  find them better + Our products must pass PET.TMPh1 and TVC testing proves that I am building creams to a safe standard. And I always remember our  strategy….. that TIME brings about change, so we constantly look at new ingredients, suppliers and methods. We are always developing new creams because our clients want and need them.